Andy Murray is certainly not as poor a tennis player as his record against Novak Djokovic suggests. The Scot just does not seem to be ever going to get over the line versus his Serb opponent.
In the recent clash between the two which had taken place at Indian Wells, Murray had led up with quite a bit of consistency and form and his fans were hoping that he would finally be able to break the jinx, but, that was not the case to be.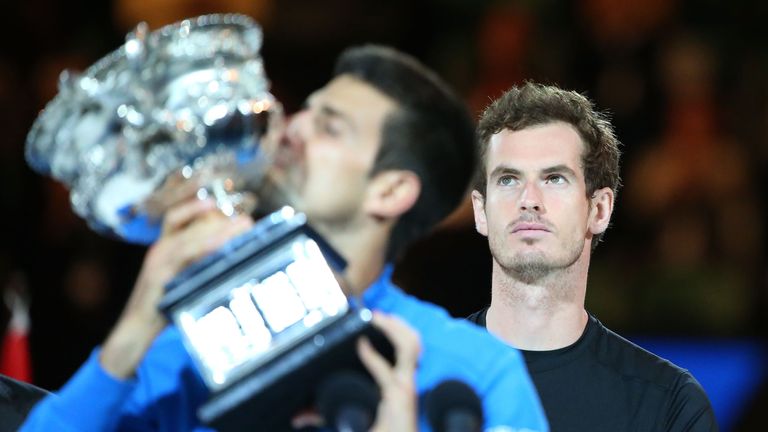 It was the same sort of outcome again with Djokovic winning hands down, 6th time on the trot. Murray had a disconsolate look on his face as he confronted the media once the match was over. He said his slowness at the start gave Djokovic the edge and the match headed in only one direction from there onwards.
In the words of Murray, "I was feeling pretty good leading to this contest to be honest, but, I think I was a bit slow in the first few minutes and that might have made the difference."
"However, it also shows that I have to do a fair bit of catching up if I have to level up with Novak and some of the other top guys. The consistency that they display, it's commendable and it's something that I have to try to do as well, to be consistent. That's probably been missing in my game in the recent times."
"I always like to play Novak. He has had the better of me quite a few times, but, you always learn a lot whenever you are up against him. He is such a legend."
Now, in the final match, Djokovic is going to bump into Roger Federer who is also playing some fine tennis right now.