Andy Murray reckons to win Davis Cup has been the proudest achievement for him in his career so far.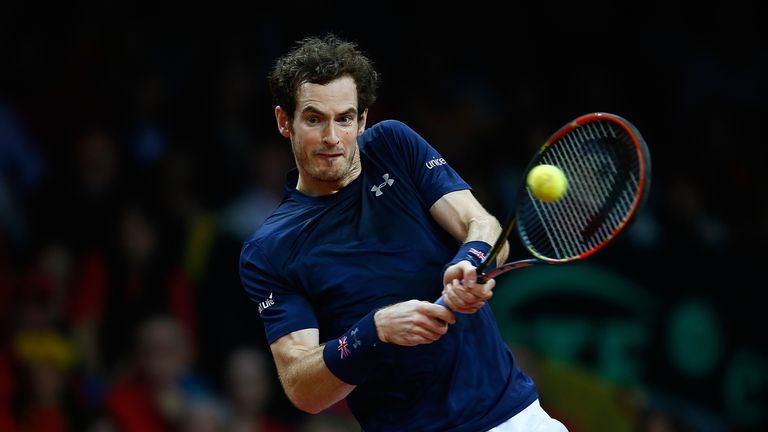 Great Britain recently emerged the winner of Davis Cup after a gap of 79 years, getting the better of Belgium in the title round with Murray playing a huge part in it. Murray says he never got as emotional after any of his victories in his career as he got that day.
According to the Scot, he was not sure whether he would ever manage to bring Davis Cup glory to his country. So, to be able to do it was ever so special and he would relish that for the rest of his life.
Speaking on a television programme, Murray said, "It's unbelievable really. I had overdose of emotions which was obvious. It was immense. We had not had it for the past so many years. It was such a proud feeling for everyone associated with the group and also, for the fans in the country."
"You have a few top moments in your career which remain with you forever and I believe it was definitely one such moment for all of us. Irrespective of what we do from here on in, we can be very proud of the fact that we are the Davis Cup winners."
"I don't think a sportsperson can hope of something better than this, to be able to win something for the country at the highest level. That's what you play the game for, don't you? That's what you dream of as a kid."
When asked about the toughest tie for Great Britain in the whole campaign, the 28-year old said, "The one against France, I would say, was extremely difficult. They had such a high class side. Getting past them actually gave us the belief that we could do something special."